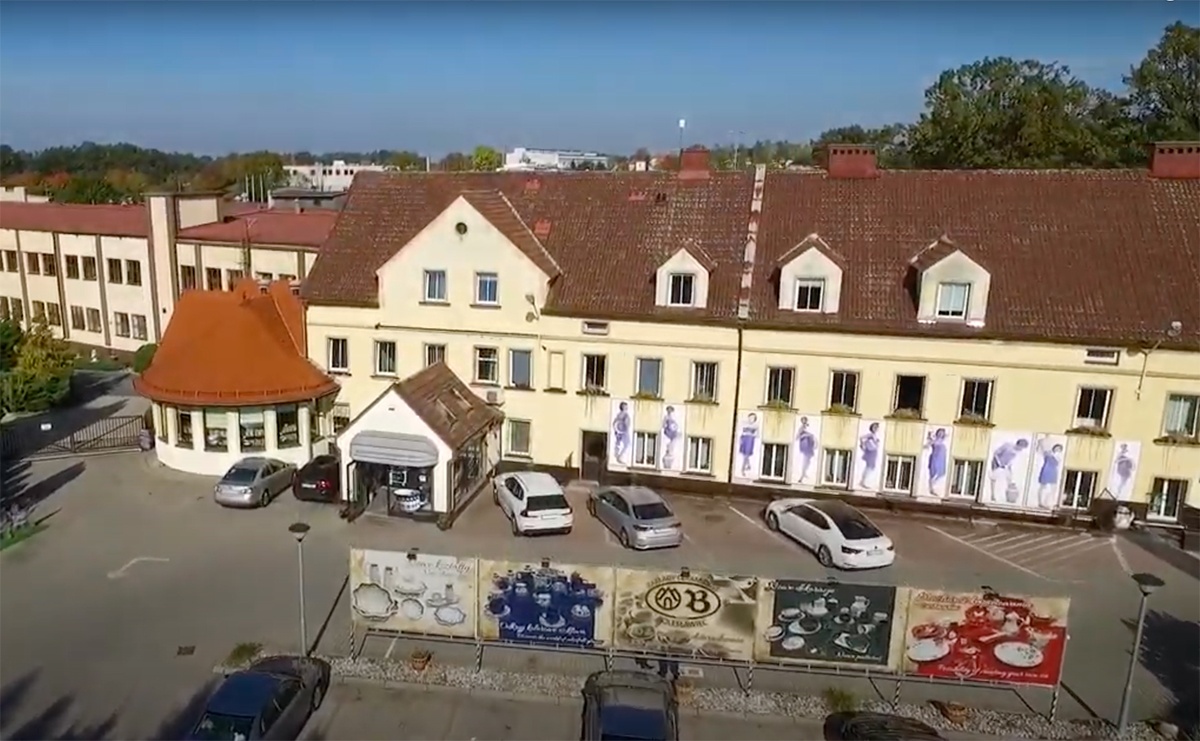 About us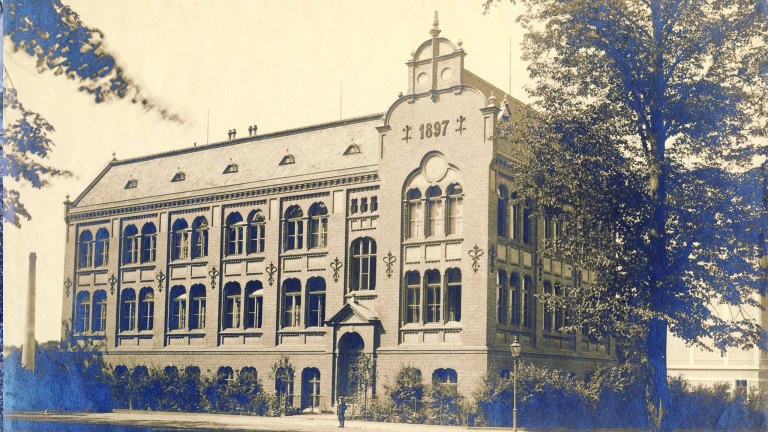 Our history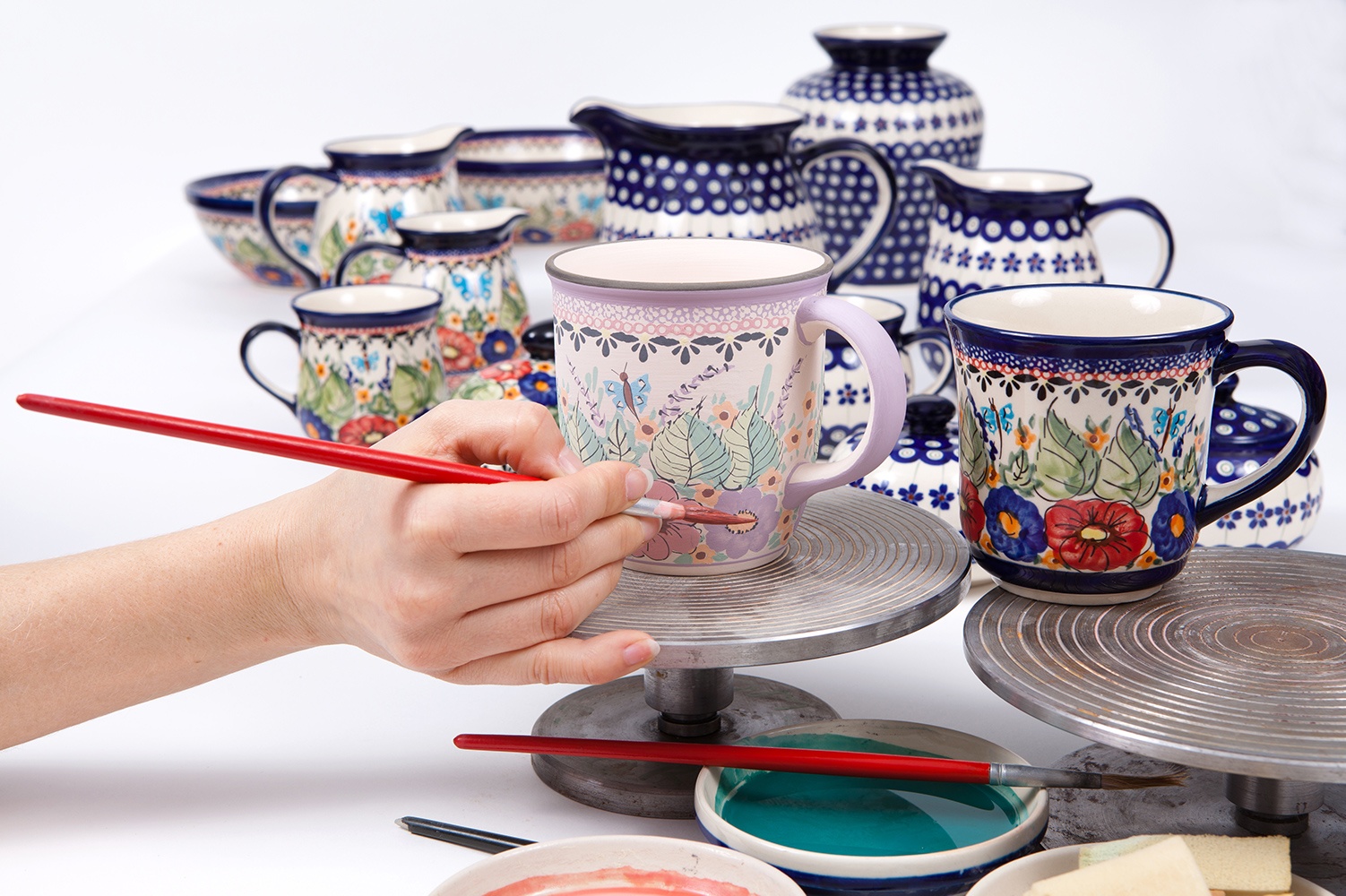 Production process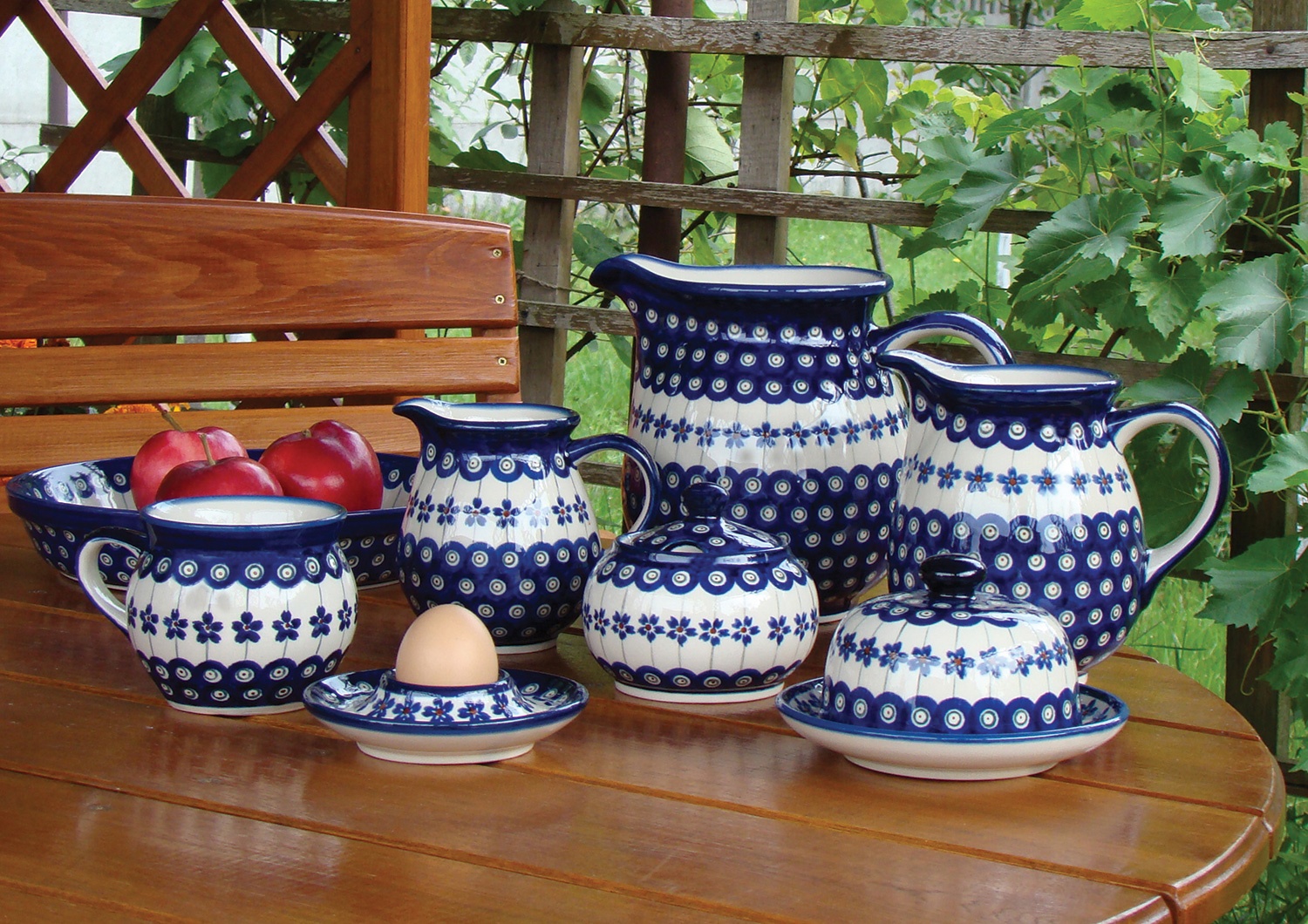 Quality policy
History of Bolesławiec ceramics
Bolesławiec ceramics has been made for centuries from natural stoneware clays, which are located in the vicinity of Bolesławiec, in the Bóbr and Kwisa basins. Archaeological discoveries confirm the information provided by historical sources, showing that the first ceramic vessels were created in the city already in the Middle Ages. The oldest pottery in Bolesławiec to date studied, probably operating from the 16th to the mid-16th centuries. XVII century, was located at ul. Piaskowa in Bolesławiec. Archaeological research has shown that utilitarian utensils of various forms were created in it (pots, jugs, bowls, flasks, plates, bowls, pans, pharmacy vessels and jars), as well as furnace tiles, figurines, piggy banks and technical ceramics (retorts). The objects were covered with glazes of various types and colors, some of them had rich artistic decorations of high artistic value.
As early as in the Middle Ages, local potters would form guilds. Over the first few hundred years, only 5 potter's shops were members. The guild made every effort to ensure the highest level of quality. The cap on the number of potters in the town was rescinded under the pressure of Prussian authorities in 1762. Bolesławiec had already become an important pottery centre in Europe.
In the early 1700s, the town saw the emergence of wheel-turned jugs with spherical smooth or grooved bellies, coated with bronze glazing, typical for local stoneware. The vessels featured decorative tin details with dates and monograms engraved on them. In the late 1700s and 1800s, jugs were decorated with elastic overlays with biblical, heraldic, animal or plant motifs.
In 1753 Johann Gottlieb Joppe made his "Large Pot". It was over 2 meters high, had the capacity of around 2000 litres and was considered the largest vessel of this type in the world. The pot became the symbol of Bolesławiec with its image printed on postcards. It was replicated in miniature and even became the theme of a theatrical play.
The local production of ceramics made a tremendous technological leap thanks to Johann Gottlieb Altmann, a master potter who was the first to replace the hazardous lead glaze with feldspar glaze that has been used ever since. Altmann was also a pioneer in using white clay, previously used only for overlays.
The Vocational School of Pottery (Keramische Fachschule Bunzlau) founded in 1897 stimulated further development of the Bolesławiec stoneware trade. Wilhelm Pukall, the first head of the school, had been a foreman of the Royal Porcelain Factory in Berlin. The school employed leading specialists in the field of ceramics technology as well as outstanding artists and designers. Not only did they educate new generations of potters, but they also developed new technologies for making pots in moulds using stoneware clay and promoted avant-garde shapes and decorations. In this new environment, Bolesławiec pottery workshops grew very fast and products of such companies as Reinhold & Co., Julius Paul & Sohn or Werner & Co. became famous and valued not only in Europe but also on other continents.
After World War II, pottery enterprises launched their operations based on existing plants, ensuring the continuity of local ceramics tradition. The restoration of the industry owed its success to Tadeusz Szafran, famous Krakow-based pottery artist.
One of his greatest achievements was recommissioning of Reinhold & Co pre-war plant – in August 1946 – that was to operate under the name of Bolesławieckie Zakłady Garncarsko-Ceramiczne and become part of Bolesławieckie Zakłady Ceramiczne Przemysłu Terenowego in 1964.
In 1980, an independent company was isolated. It was named Zakłady Ceramiczne "BOLESŁAWIEC" Sp. z o.o. upon being authorized to use the name of the town. The company's operations started off a period of success for Bolesławiec stoneware that has been lasting since then.
The dynamic growth of interest in beautiful Bolesławiec tableware is a result of centuries-long experience in pottery making combined with contemporary design.
If you wish to explore the company's design history, you are kindly invited to visit our plant, see the production process or buy unique tableware from our on-site branded store.
Your stay in Bolesławiec and at "BOLESŁAWIEC" can be a source of memorable experiences, enabling you to obtain beautiful and functional branded products that will embellish your household.
The process of ceramic tableware production employed at Zakłady Ceramiczne "BOLESŁAWIEC" Sp. z o.o. is a very complex one. Tableware is made using exclusively natural clays that fire to the colour of cream. All tableware is made of raw materials sourced predominantly from the Bolesławiec area, and suitable for the production of stoneware fired at temperatures exceeding 1200 degrees Celsius.
Body, paints and glazes used in the production process at Zakłady Ceramiczne "BOLESŁAWIEC" Sp. z o.o. do not contain any hazardous substances and hence our products are safe for use and food handling. They are suitable for cooking food in ovens and are dishwasher safe.
Tableware formation
Tableware is made using two techniques: by slip casting or by forming individual shapes from clay by means of hand-driven or mechanical potter's wheels. The first stage of the production process involves tableware shaping. Items are then cleaned of residues. Mugs, cups, teapots and similar products are fitted with handles and additional elements. Semi-finished products thus obtained are then dried by partial water evaporation process.
Preliminary firing
Once dry, tableware is fired for the first time at 800 degrees Celsius. As a result of this process, semi-finished products (biscuits) are obtained. During preliminary firing, water is evaporated completely. The products become slightly shrunk, hard and pale pink in colour. After picking as needed and dedusting, biscuits are moved to the decoration department.
Tableware painting
After the first firing, items are hand-covered with elaborate patterns using underglaze paints. Some items are decorated in such colours as cobalt, green or brown with circles, dots, fish scales, peacock's eyes, triangles or clover leaves using stamps made of sponge or rubber. Other items are uniquely hand-painted using floral patterns, Christmas themes or random motifs in an ever wider palette of over 30 colours and tints. The base of colours in use is constantly expanded. By introducing new decorations, Zakłady Ceramiczne "BOLESŁAWIEC" Sp. z o.o. attempts to follow new trends in global design and meet the expectations of its customers. Most decorations draw on the local tradition. We also have products for customers who are looking for more colourful, contemporary decorations, including hand-painted tableware with floral motifs.
Glazing
Decorations made with underglaze paints are coated with a thin protective layer of glaze. Glazing is performed by submerging vessels in a vat filled with a liquid glazing compound or by applying the glaze using a spray gun. Before final firing, the decoration is invisible under the glazing applied.
Final firing
Painted and glazed products are then fired in special-purpose furnaces that reach temperatures over 1200 degrees Celsius, for a total of around fifteen hours. During this final firing, pottery becomes resistant to damage and in the last stage of the process, the glazing is transformed into a thin transparent coat that reveals the decoration and protects it from damage.
Product application
Top-quality raw materials and other components used in the production process ensure that products offered by Zakłady Ceramiczne "BOLESŁAWIEC" Sp. z o.o. are free of hazardous substances, and thus safe for use and food handling. They are suitable for using in microwave ovens and are dishwasher safe.
  "BOLESŁAWIEC" Ceramic Plants Sp.z.o.o. in Bolesławiec are among the leading producers of decorated ceramic products. The advantages of the Company are brand recognition and rich tradition, unique design and colours.
  Our mission is to produce ceramic products that through the usefulness of forms and exceptional, unique decorations, inspire the CUSTOMER to arrange their own interiors and create individual collections.
We will implement the QUALITY POLICY through:
full commitment at every stage of the production process in order to meet the requirements of our customers.
continuous improvement of product design techniques in terms of creating new shapes and decorations offered to customers.
maintaining the belief that each employee is responsible for the product quality, environmental protection, work safety, information security, and the Company image among the staff.
involving reliable suppliers who guarantee the fulfilment of expectations in terms of quality and safe working conditions of the supplied raw material and materials, and supporting conscious purchases of energy-saving products and services.
careful and timely complaint handling and taking effective corrective actions.
improvement of the quality and working conditions thanks to the consistent expansion and modernization of infrastructure and the modernization of technological and technical facilities.
active involvement in the CSR strategy in key areas: relations with staff, social commitment and care for the natural environment.
compliance with the requirements resulting from legislation and current legal regulations and taking actions to eliminate the waste of used resources, e.g.; water, electricity and heat, waste segregation, recycling.